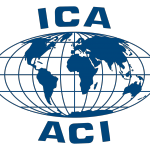 The International Cartographic Association (ICA) supports individuals in advancing their career in cartography and GIScience to the benefit of the ICA community by ICA scholarships for young scientists or professionals in cartography and GIScience.
For participation in a Commission workshop this scholarship has a maximum of €500 (or €750 when the applicant is from a non-developed member nation).
More info on the application procedure on ICA website.