Hike to Sveti Nikola (626 m)
Time: Thursday, May 24, 2018, from 7:20 to 14:30.
Place: Meeting point at 7:20 in front of Hotel Pharos.
Note: Dress according to weather conditions and for hiking on stone and gravel trails (hiking shoes are highly recommended). Lunch packages will be provided by the hotel. Additional water bottles will be distributed by us. Take at least 1l of water with you, we will climb up on the south side and it can get very hot. Take appropriate sun protection, too.
Difficulty: Moderately difficult walk with climb and descent of more than 500 m (total length 10 km, total time of walk 4.5 hours).
Map of climb: https://maps.openrouteservice.org/directions?n1=43.138495&n2=16.594784&n3=15&a=43.138957,16.587596,43.143121,16.589559,43.144679,16.587274,43.144413,16.597745&b=2&c=0&g1=-1&g2=0&k1=en-US&k2=km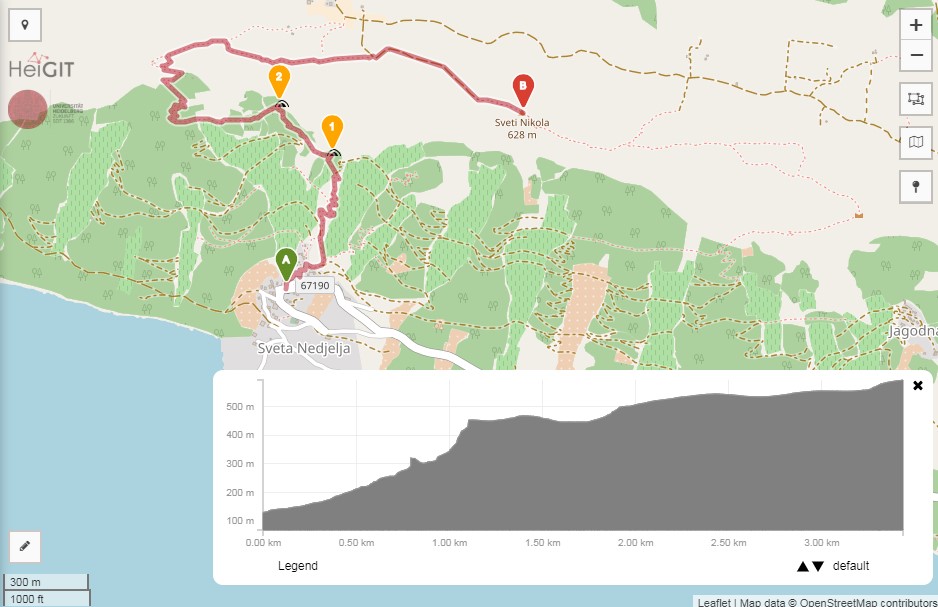 The walk to Sveti Nikola starts in the village of Sveta Nedjelja. Mini buses will transfer us from the hotel (ca. 1,5 hour drive, including the tiny Pitve tunnel, even though we'll have small buses, you'll see the light at the end of the tunnel at any time 😊). The 3,5 km climb immediately starts at 9:00 through some vineyards and shortly after with two little stops, a cave and ancient church ruins. We should be at the peak before noon to enjoy the view and rebuild with lunch packages. A few photos to give you an impression of the tracks and the scenery (no, the last picture has not been rotated by 90°). The best views are to be found out by yourself.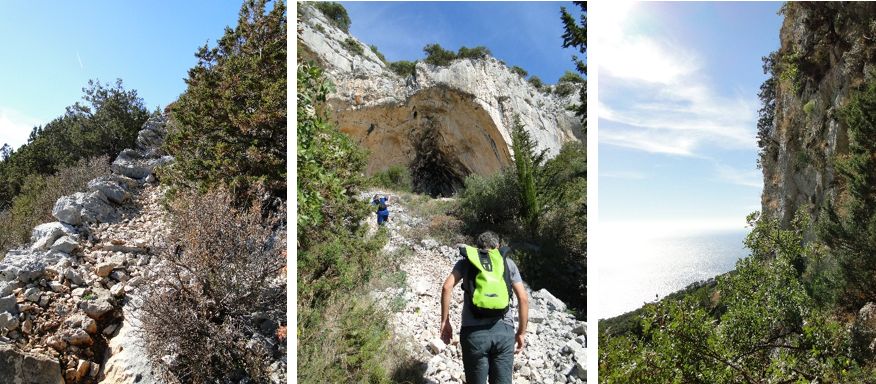 Around 12:00 we will start to walk down to Dubovica on another path shown on the map: https://maps.openrouteservice.org/directions?n1=43.142299&n2=16.5694&n3=14&a=43.144335,16.59781,43.153509,16.543307&b=2&c=0&g1=-1&g2=0&k1=en-US&k2=km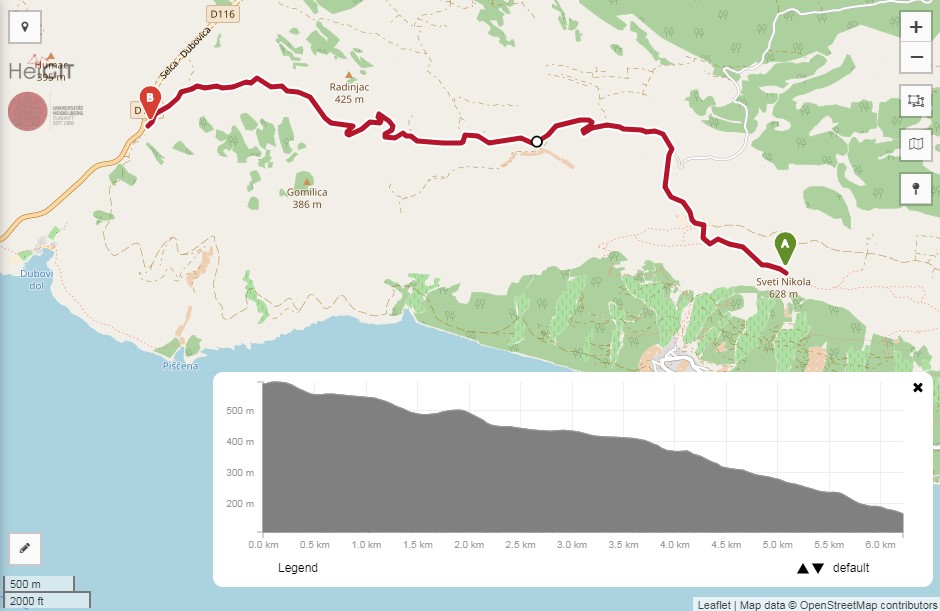 The walk back is a bit longer (6.5 km), less impressive and mostly on trails. We plan to walk for 1:30 h with no stops, in order to meet up with the mini busses, which will await us at 13:30 in front of the southern entrance to the tunnel Dubovica. The bus back to the hotel takes 20 minutes, so that there is some time to freshen up and prepare for the boat trip at 15:00.