Hotel Pharos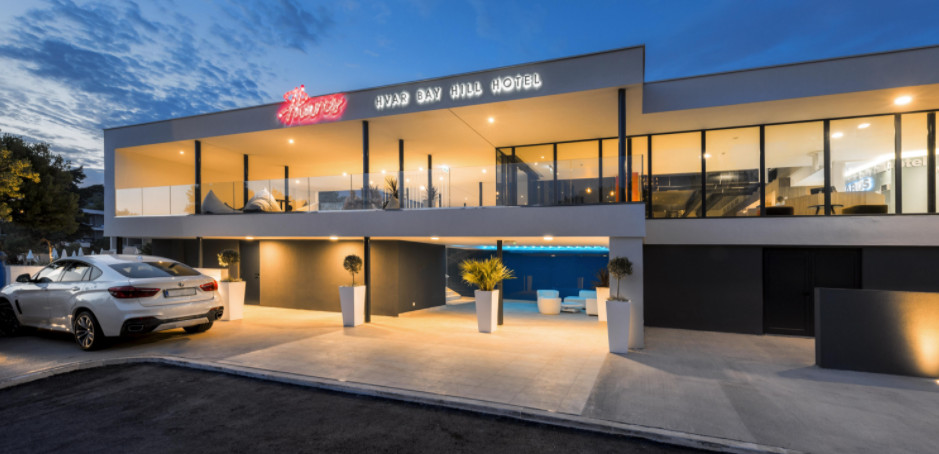 (source: Hotel Pharos website)
Participants will stay in double rooms in Hotel Pharos in the City of Hvar.  Bed and breakfast from May 21-25, 2018 is included in the conference fee.
Extra charge for single room is 160 EUR.
It is possible to extend your stay at the hotel as follows: May 19 to May 21 / May 25 to May 27 for 85 EUR per single room per night or 90 EUR per double room per night (incl. breakfast).
"Defined by attitude rather than affordability, Pharos bayhill hotel redesigns the traditional economy hotel experience, allowing guests to discover Hvar, connect and enjoy – all in contemporary and comfortable style. Situated in a secluded pine grove, with its chic spaces and smart design, vibrant lobby, unique amenities and friendly price point, Pharos aims to surprise budget-conscious travelers with a perpetual unscripted service that will inspire and fuel their journey." (source: Hotel Pharos website)
Hotel Pharos factsheet and photo gallery.
Hotel Amfora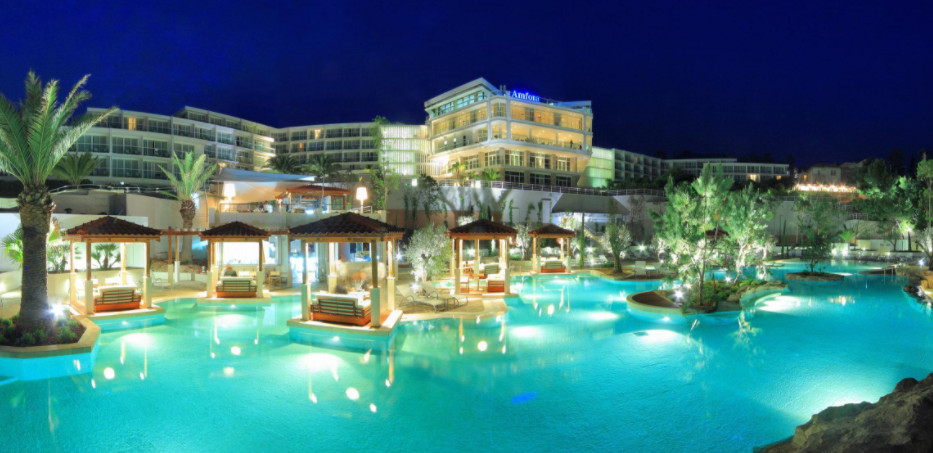 (source: Hotel Amfora website)
Our conference venue is Hotel Amfora, only 2 minutes from Hotel Pharos. Coffee breaks and lunch during the conference is included in the conference fee.
"Tucked away in a tranquil bay, surrounded by a lush pine grove, and only a short ten minute walk from the historic city of Hvar, Amfora. Hvar grand beach resort is the most exciting beach resort in the Adriatic. Its contemporary designed rooms with breath-taking views of the Paklinski Islands, spectacular cascading pool with lounge area and diverse amenities such as state-of-the-art conference facilities make this unique self-contained destination resort ideal not only for couples, and family vacations but also for all your special business events from team building incentives, large meetings and conferences, banquets to workshops. The exclusive and luxurious beach club Bonj 'Les Bains' is located within the resort, with private cabanas, massages in the Sensori Spa wellness centre, sunbeds and a beach bar and restaurant. " (source: Hotel Amfora website)
Hotel Amfora factsheet and photo gallery.
Map of Hotel Pharos and Amfora